Craig note- My National November Novel Writing Month is OVER! Someone asked me, "How do you write so fast?". (Enjoy!)

Do you "…feel the need for (writing) speed."?
(Full disclosure, I am naturally warp speed as a writer. But, anyone can become faster and more efficient in their writing processs(es).)
Two years ago, I sought the biggest (free) challenge that I could find. I entered the National November Novel Writing Month.
(You can get it here. But, please don`t buy it. It will eventually be free again.) I wrote that book in 23 days. Is it perfect? No. But, be my guest if you can write something better in that time frame. I would love to read it, btw.)
This year I finished 50,147 words in 19 days. Really, I finished in 17 days, I took two days off to read my work.
(But, we will get to that.)
On November 1st, I had zippo. I went back through my archives and old writings. I found some old excerpts and the like. But, they got hacked to pieces during my 19 days of writing. They have little to no connect to what became the first draft of my second novel. 
Too, I am a busy dude. I work six days a week (more than a 70 hours) every single week. So, no, I don`t just sit at home writing all day. I wish!
(Dare to dream. Right?)
Writing Time
Monday To Friday
I wrote every week day morning for two hours. I punched out between 1,500-4,000 words every week day. I spent 60-90 minutes every evening rereading and making whatever I wrote readable.
(Notice, I said nothing about being perfect. I wrote 'readable.')
Saturday And Sunday
I work every Saturday, but my work day starts in the afternoon. So, I got up as I would for a normal early work day.
(That's between 3:30 a.m.-4:00 a.m give or take.)
I wrote for about three to four hours. I punched out 4,000 words or so for three straight Saturdays. When I got back home, I spent 60-90 minutes re-reading and making my draft readable.
(Sundays, I give to my wife and other folks, but I did write as time allowed.)
The 30,000 Word Wall
You can read any number of articles on this subject. The ideas just stop coming to you at about 30,000 words.
I am a highly, highly, highly creative dude. But, I hit the 30,000 word wall, too. So, I took a day off, and I drank beer. And, I took a second day off, and I drank coffee.
(What? I want to pass my health check.)
I re-read my novel. This time I went "word mining." I added words wherever I could add them. Now, I am not talking about just 'any' words. I limit my "word mining" to
1. New dialogues.
2. More nouns.
3. More adjectives.
4. New supplemental characters.
This process helped me think of new ideas, and it, generally, added 200-700 words to my novel every time I did it.
**I NEVER, ever, ever, ever add more adverbs.***
(It's a running joke on this blog. I had an old English professor that despised adverbs with a passion. I put them into my writing just to make him use his red pen. lol)
The problem with adverbs is that if you DO magically get to a publishing point, any editor worth their salt is just going to cut them. But, they will likely only change your choice of adjective.
Your great character may "love, love, love his wife." But, it's going to cost you in the word count department if you spend hours adding adverbs to puff up a word count.
(Trust me, it stinks to slip under 50,000 words.) 
My main focus is writing a 50,000 word story. Again, you are just going to end up rewriting your entire novel if you spend 30 days focused on perfect words and sentences.
(Or worse, you will not reach your 50,000 word goal.)
Story Arcs And Pacing
I tend to write chapters in 2,000 word blocks. There is nothing magical about that. But, I know that if my scene hits it peak at about 1,200 words, the chapter is good.
(Of course, there are exceptions.)
I target 30,000 words to serve as the apex of my story. I spent a lot of time studying music. There is a mathematically Golden Ratio. Nearly every single great piece standard Western music hit a peak 2/3s of the way in to it. 
(I spent years analyzing J.S. Bach's music. It's uncanny how it happens.)
It does not mean at exactly word 30,000 you main character has to say something profound. But, if you are at word 43,000 and the big moment has not arrived; well, your pacing is likely going to annoy somebody quick, fast, and in a hurry.
Free Tools To Increase Your Writing-Editing Speed
I use several free online tools to increase my speed and readability. I want to spend 80% of my time writing not fixing some stupid comma or apostrophe. That`s why they make editors.
(AKA- The people who are not creative enough to actually write a book. I kid…a little. I love my editor.)
I use [`s ]to increase my typing speed. It`s also a running joke on this blog. I did it in my first novel, too. Literally, someone criticized me for thanks. 
(Did I mention some people have a lot of free time? (lol)
This is a free basic check. It filters out the repeated words, highlights awkward phrases, and passive voice. Again, I am not looking to be published-ready. I just want my work as readable as possible for my Beta Readers. That`s it.
There is a paid upgrade service. But, the basic features of this website are fine. It's annoying that they limit some checks to the first 500 words of your essay.
But, I just copy and paste back and forth into a Word file. And, I erase the checked section. It a nice opportunity to focus on smaller sections of my day's work. 
There are other programs. But, this one is free and easy.
I copy and paste my writing into Google Translate. There is an audio reader function. It has a  word limit, but it's easy to cut and paste sections. 
It is a quick way to pick off some forgotten 's' or strange verb constructions. And, I find it helps me create better and more realistic dialogues for my characters.
I love this application. It`s free. You simply copy and paste your writing into it. The program highlights sections that are wordy or complex. I find it an excellent way to create clear writing.
There are several file-sharing programs one can use. But, I have found the word processing, sharing, and comment features of Google Drive helpful. It`s quick and easy to upload excerpts to social media. It keeps me going when my pals are expecting the next chapter.
(Motivation is important.)
Too, I can adjust who can do what to my writing (Read only, comment, or editing). It is an excellent way to get feedback from many, many, many readers while limiting criticism and editing only to a few trusted people in your writing circle.
Happy (Speedier) Writing!
 
Grey, Grizzled, and Gaijin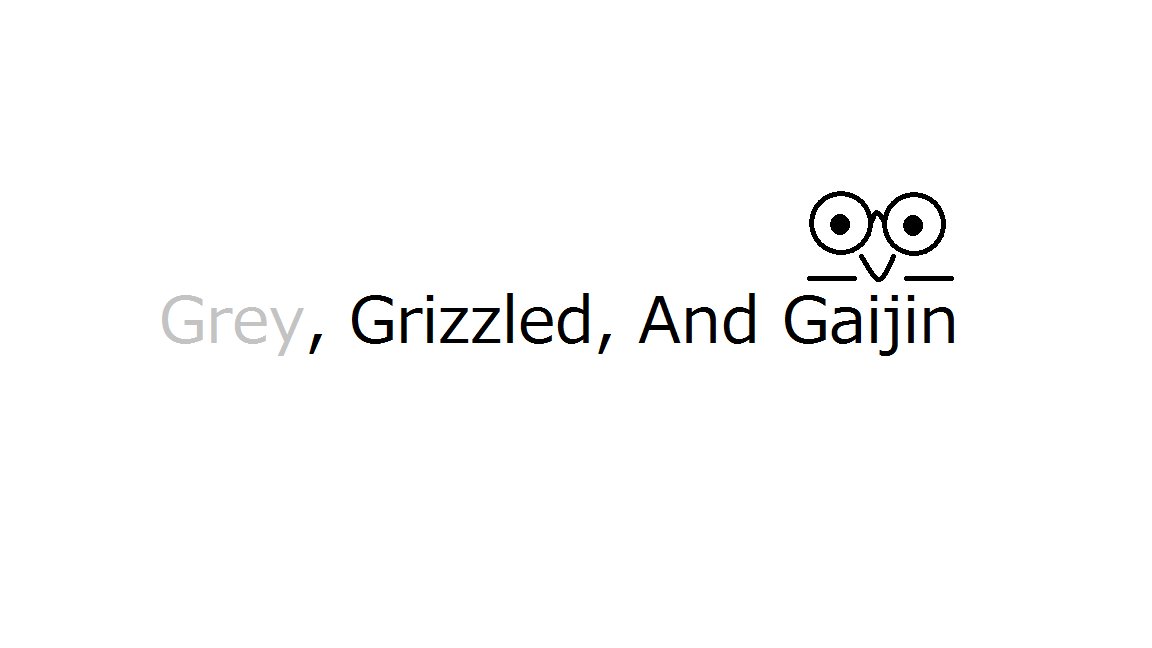 Got a Question for the Grey, Grizzled, And Gaijin Mailbag? Send it to: @craighoffman11 on Twitter!
"Who wants to become a writer? And why? Because it's the answer to everything. … It's the streaming reason for living. To note, to pin down, to build up, to create, to be astonished at nothing, to cherish the oddities, to let nothing go down the drain, to make something, to make a great flower out of life, even if it's a cactus."—Enid Bagnold