Craig note- While ESID, it`s best you KISS as a foreigner in Japan and on social media. (Enjoy!)
**ESID- every situation is different
**KISS- keep it simple stupid

I am a simple guy.
I`ve written before that; perhaps, my lone redeeming quality in life is that, "I am extraordinary at the ordinary."
That`s it.
It`s my big, big, big secret to "success" in life, living in Japan, and on social media. But, you would be surprised how often that the little things trip up people in life.
There are many, many, many foreigners here that have trouble getting up on time. Years ago, there was a foreign English teacher who was absolutely terrible at showing up for community events.
It became a running joke that, "$%$%-sensei is going to be late."
Eventually, the Japanese people in the community took to telling the English teacher that an event started 30 minutes before it actually did.
Her school gave her an alarm clock as "a joke" at her farewell party.
(Seriously, they did that…)
Oddly, social media "failure" happens for similar reasons. I get a lot of e-mails from people asking, "How can I get more followers?"
But, there is no super, super, super secret to growing on Twitter.
1. I post.
2. I post quality stuff.
3. I post often (at key times).
4. I blog several times a week.
5. I retweet people (minus the jacka$$es and folks that make no effort to retweet others). 
6. I engage every single person (minus trolls and escorts) who reach out to me.
7. And, I do it seven days a week without exception (outside of a small vacation or two).
But, I see most people on social media give up.
Many, many, many people come to Japan. And, they get excited to make podcasts, vlogs, YouTube videos, blogs, or post photos.
They dream of instant social media success.
And, yes, some foreigners do quickly reach some measure of tangible success.
Most don`t…
Or, they quit.
Most of the successful (non-famous) social media people who I have "met" here have worked hard to build a core of engagers, grow their social media while creating new and better content.
Of course, it would be amazing to be super, super, super popular on social media.
And, we live in times where a little, little, little nobody Grey, Grizzled, And Gaijin foreigner can get noticed.
It happens.
But, truth be told, if popularity was my only goal, there are far, far, far easier ways to go about it than Twitter.
Trust me, the pursuit of social media success is mundane in nature. (In real life, too…)
(It`s dang boring at times…)
Write.
Post.
Enagage.
Repeat. 
That`s the part I control. But, it is also the part I see social media dreamers fail at in droves.
They skip the grunt work, and they resort to shouting out to all who would-be engagers with reckless abandon.
(It gets surreal with some folks.)
I see many, many, many would-be social media stars going hat in hand to other (big/bigger) people to curry favor (i.e. a like, a share, a retweet, etc.) And, there is no shame in that.
To be sure, successful social media marketing involves a fair amount of butt-kissing (especially early on).
(That`s no less true in real life success at times.)
But, there are limits as to how far even the best of engagement is going to take someone`s social media. (Even the most famous of people have limits to their social media reaches…)
If one truly believes in the reason(s) that they are on social media in the first place…
They should stay the course and continue to control the quality of their content and not worry about how it is received by others.
For in the end, it is best to keep things nice and; well…
Simple.
Grey, Grizzled, and Gaijin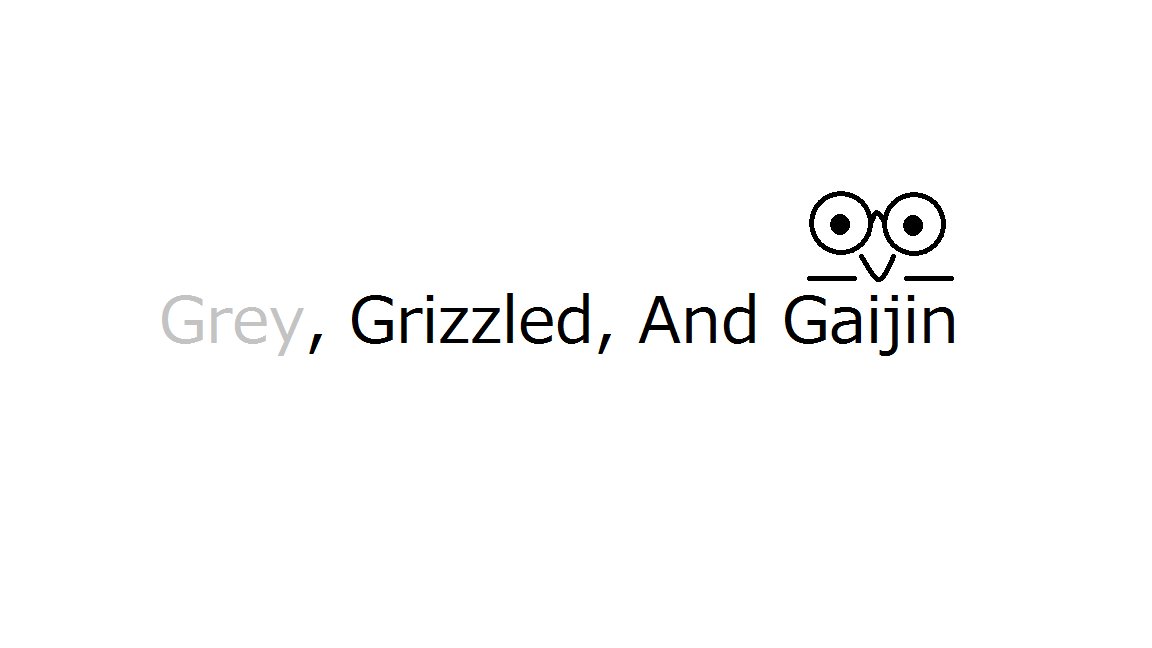 Got a Question for the Grey, Grizzled, And Gaijin Mailbag? Send it to: @craighoffman11 on Twitter.
"Life is really simple, but we insist on making it complicated."- Confucius