Craig note–  Truly, it`s a sport for some people. (Enjoy!)
"Everyone Has Dreams!"
Literally.

"You have to believe in you when nobody else does."#writing pic.twitter.com/svT1iGupNZ

— Craig Hoffman (@CraigHoffman11) March 20, 2018
The above is a picture I took this week of my computer keyboard. I have typed so, so, so much in the last 16 months. It has been a challenge to create Grey, Grizzled, And Gaijin, this blog, and write two books.
Or, "…rubbish…" as one reviewer called my most recent book. 
The person might even be right.
I don`t care. 
As I always, always, always say:
"Thank you for your money."
Of course, books are products. As such, readers have (some) right to criticize or complain about them.
I get it.
I am not sure I get blasting a 99 cent book on Amazon that sits about 1,000,000 in the rankings. The novel needs no help in getting overlooked and unread. But; funny enough, 99% of the criticism I get is from:
OTHER EXPATS LIVING IN JAPAN.
Now, I can tell you the number of foreigners whose stuff/methods I have openly criticized on Social Media:
2.
The first was someone sponsoring people to come over to Japan. They brought them over to work for FREE. I questioned why ANYONE would come to Japan to work as an English teacher for no money.
(Trust me, the pay for most English teaching jobs is already close to working for free.)
The second was someone charging obscene amounts of money for resume services and lesson plans for new English teachers/applicants. I cracked a joke about "…trying to bankrupt…" people like that.
(They did not find that very, very, very funny.)
Quickly, I blocked the first person.
(They stalked me back to my hometown newspaper. I am not even kidding.)
And, the second person blocked me.
(It saved me from doing it.)
I see people get very, very, very, personal with criticism. Again, it seems to make people`s day to put others down. Personally, if I dislike what people are producing I don`t share it.
Trust me, %&% will freeze over before you see either of the above two people on my Twitter feed. But, no, I don`t go around posting negative reviews about their content.
I focus my time of promoting and pushing the positive people in my Social Media circles. I hate to break it to any would-be naysayer, negative reviews don`t hurt me.
My life is already AWESOME.
(I write this post for those who really, really, really struggle.)
This blog, Twitter, and my books are me just trying to "be more" in life.
Truthfully, I could wake up tomorrow with a 1,000 terrible reviews, and it would not change my life.
At all.
In fact, more people read my book AFTER the poor review than in the previous month COMBINED. 
So again, I say:
"Thank you for your money."
But, there are people on Social Media who depend on it to make a living. When you are being negative about someone, you are letting down the people you do support in earnest on Social Media.
You could have spent your time seeking to "Lift People Up."
Yet, you did not.
Worse, you are letting yourself down.
You should spend your time "being more" in (your) life.
Alas, you do not.
And, that`s a big, big, big shame. But, hey:
"Thank you for your money!"
Bonus Food Picture And Readings
Grey, Grizzled, And Gaijin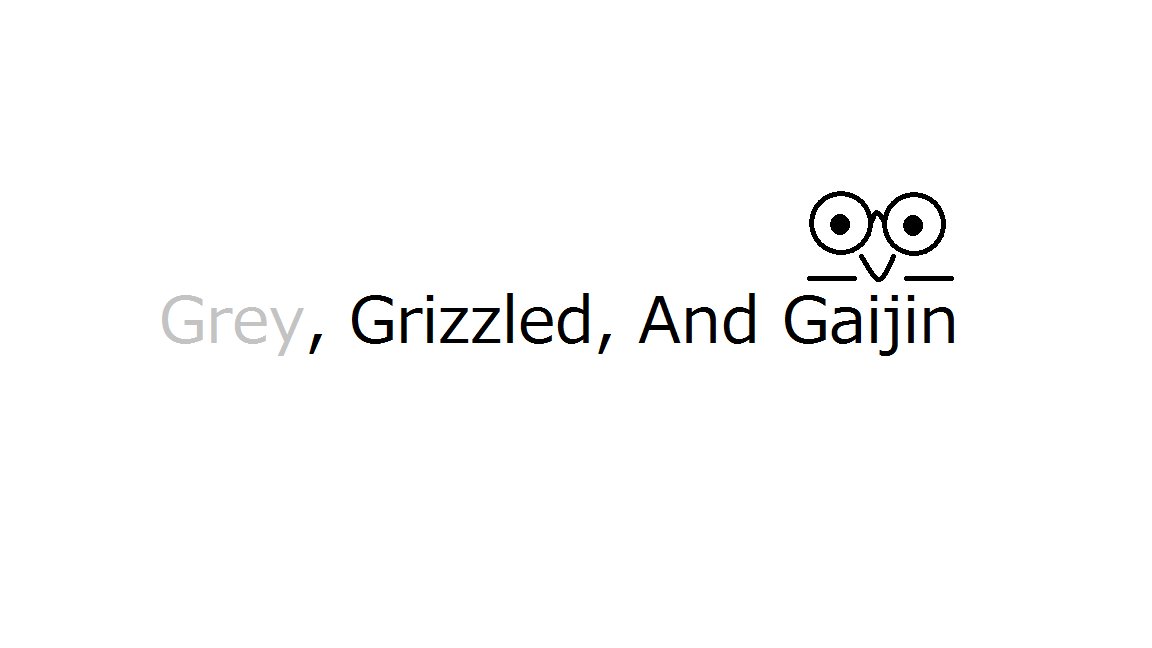 Got a Question for the Grey, Grizzled, And Gaijin Mailbag? Send it to: @craighoffman11 on Twitter!
"I write from my soul. This is the reason that critics don't hurt me, because it is me. If it was not me, if I was pretending to be someone else, then this could unbalance my world, but I know who I am."- Paulo Coelho