Craig note-  We discuss how to diversify your blog content to drive traffic, and increase interaction. (Enjoy!)
Longer Posts 
Grey, Grizzled, And Gaijin enjoys writing about real life issues.
It is a personal choice to avoid politics. But, otherwise, we believe great, great, great blogs thrive on deep(er) more thoughtful content. This blog caters to people who enjoy thinking. So, we write posts to that end.
We are a thinker.
You have present an `real` version of yourself in your blog.
Well, you must present a `real`version of your self who other people want to engage.
(People don`t have to LOVE you, but you had better be "likeable enough" on Social Media.)
These longer posts tend to be 1000-2000 words. That is about 2-3 times the length of our more frequent 500-800 word average.
The long(er) posts are some of the most engaged content we have done. So, we make an effort to do longer features now and again.
Plus, it is an opportunity to share more of our true passions with our core!
Number-List-Tweet Curation Posts
Blog posts with numbers in the titles draw bigger traffic for us. We don`t sit around thinking up numbered lists. That`s a poor use of our abilities.
But…

We do posts with numbers to drive more traffic to our blog.
These tweets curations are retweeted at higher levels than our more general content. Retweets matter as one creates a blog following. We also shout-out our engagers tweets (and our own).
You likely don`t want your blog littered with content like that. But, it serves a purpose.
So, we do it, and you should, too.
People are never going to read post upon post about what you think.
(You aren`t that special.)
We use a variety of picture-filled posts to give our readers a break. It also provides an opportunity for our more causal readers to engage our blog.
Grey, Grizzled, And Gaijin links old content at the bottom of these posts in the hopes these new folks keep reading.
You have to give readers not only a reason to come to your blog, but also a reason(s) to stay.
It is important NOBODY leaves your blog after reading one post. That`s a Social Media death sentence in the blog business!
We want our content to LIVE (and hopefully thrive) on Social Media!
Hybrid Picture-Written Posts
Sometimes, we even mix a format with new picture content. We get strong engagement with these hybrid posts. This creative content get more retweets and likes than much of our general blog fare.

It is important to provide visual content your core is interested in engaging.
(Our core tends to love Japanese food, so we post that. But, there would be any number of content avenues to take with your visual content. Video; for example…)
Marketing-Engager Promotion Posts
Grey, Grizzled, And Gaijin does on occasion create super, super, super clever titles. We despise click-bait. But, the reality is there is a REASON why people use clickbait titles.
They work.
We also shout-out our hard-working core. Now, it is important not to use people. That is not something we will EVER do.

(There is enough of that in the real world and; sadly, on Social Media.)
But, we get higher levels of engagement when Grey, Grizzled, And Gaijin features the more active members of our Twitter-core on our blog (and in our tweets).
Be aware, Social Media relationships exist with every engager we feature on our blog.
You do not want to be some insincere jerk. We believe in the power of Social Media relationships.
You can`t just be a Twitter username on the screen and expect people to support you.
We also have faith that the great, great, great people we feature want a symbiotic engager relationship with us.
Blog posts that features these folks go a long, long, long way towards building a stronger Social Media core.
That is something we are very, very, very interested in doing.
Social Media Advice Posts
Grey, Grizzled, And Gaijin`s posts on Social Media are by far the most popular content we produce. People are eager to improve their blogs.
These folks are always looking for new ways to increase Twitter followers and engagement. It is a goldmine for the blogger who can write on such issues.
So, we write on Social Media often!
Grey, Grizzled, And Gaijin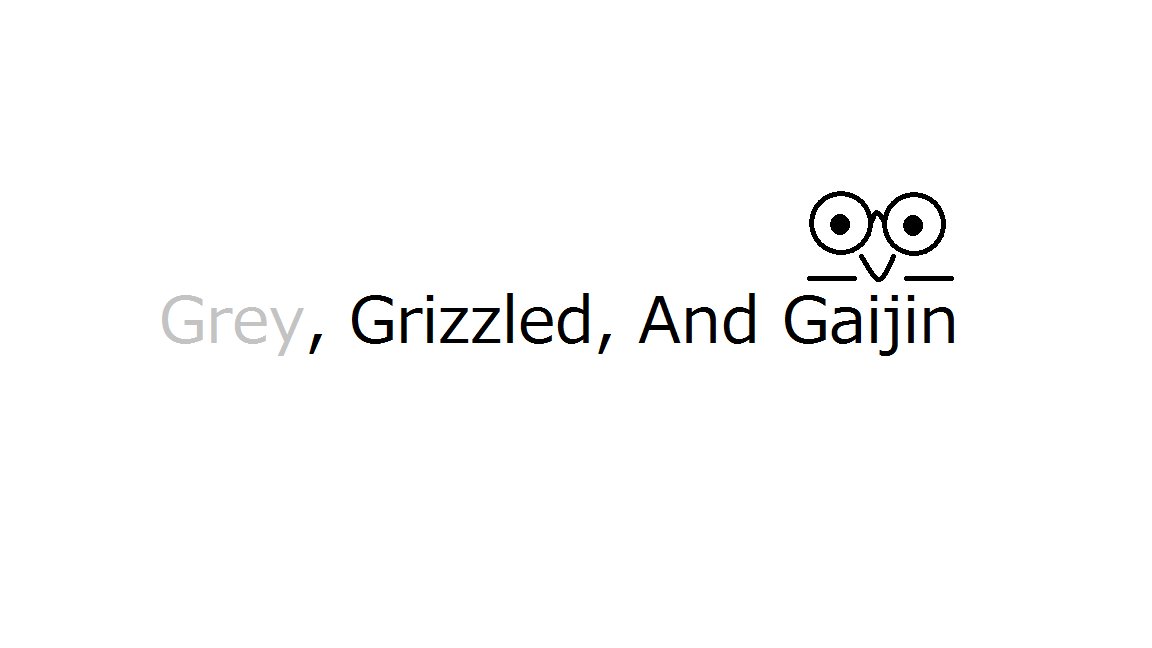 Got a Question for the Grey, Grizzled, And Gaijin Mailbag? Send it to:  @craighoffman11 on Twitter!
"Big businesses have always had a lot more voice. They can afford advertising; they can afford marketing. But for small businesses, being able to quickly and cheaply connect to customers is a big deal."- Sheryl Sandberg