Craig note:  It`s Golden Week in Japan. I have been staying light in theme this week. People are enjoying these picture-filled travel blurbs. This is a great one. (Enjoy!)
*YOLO- You Only Live Once*

Introduction
Sometimes, you want a live a little in life. Last year, my wife had a very, very, very special birthday. I planned long and hard to get the event right. I wanted it to be a day that she would remember forever. And, she did (and still does). (Secretly, I love my wife a lot. Shhh!)
Lunch
Wolfgang`s Steakhouse in Osaka is an excellent place. Below, you can see the steak for two. It was aged to perfection. Wolfgang`s Steakhouse does not come cheap. But, it is great.
We went for lunch. The lunch menu is (slightly) cheaper. Still, it was 100% worth it. Oddly, the restaurant is located in the back of a rather non-descript food court in a large shopping mall.
Wolfgang`s Steakhouse has a surprisingly good seafood platter. It is a great, great, great compliment to the steak. We also added in a beer or two.
The Ritz-Carlton Osaka
Call it the American in me, but I had always wanted to stay at a Ritz-Carlton Hotel. I decided this was a great, great, great chance to do it. It took a little doing, but I was able to book a nice room at a fair price. (I am not made of money. After all, you are reading this for free.)
I didn`t book this room. But, fate was on my side, and we got upgraded for free to the top floor! This was a grand stroke of luck! (I was the husband of the century.)
The views of Osaka were super from our room. It was wonderful to watch the hustle and bustle of the people and cars on the streets below. I felt like I was on top of the world. At least, I was on top of Osaka for a few hours. (lol)
The evening views were great, too! This photo was taken from the club lounge. The place was empty that evening, so I snagged a table by the window. My wife and I were as romantic as; well, we were as romantic as a couple gets after years of marriage in Japan. (eek)
The club level rooms are the way to go. The club lounge offers several sittings of light fare. We never left the hotel after we got there. We spent our time between the pool and club lounge. It was fantastic.
The club lounge level offers a full bar. The selection of drinks is great! The staff serves up almost anything within reason. They provide excellent service.
There were no diets on this day. The club level also offers all-you-can-eat sweets! It`s like a Willy Wonka factory on steroids. I felt like a kid, um, in a candy store again. The sugar buzz was awesome!
The club lounge does kick children out before 7:30 or so. But, the drinks keep coming to the adults after that. These are tequila shots. (This is a triple. Don`t judge. I blame the big glasses.)
The breakfast comes complete with made-to-order eggs. It was a great start to the rest of our adventures on this trip.
You can get more cake after you checkout! It is possible to eat lunch, too. But, we had other plans.
Small Caveat
I got lucky with the room upgrade. We went on a weekday. And, the hotel was not super, super, super busy. I also mentioned that it was my wife`s birthday. (Sometimes, it is better to be lucky than good.)
After Breakfast
We went to Abe No Harukas. It is a very, very, very tall skyscraper in Tennoji. The tallest commercial building in Japan. There are some beautiful views from the top of the building. Be aware, it can be a bit of a wait to get there. But, it is well worth it.
We ended my wife`s birthday event by going to the Outback Steakhouse. It is much, much, much cheaper than Wolfgang`s Steakhouse. But, we enjoyed lunch. This is a rib-eye and shrimp combo platter.
The Outback Steakhouse has some killer rib and steak dishes. I have been back several times over the years for special occasions. It`s been amazing every time.
Sadly, I cannot do this sort of trip every time I go to Osaka. But, if you have the chance, it is worth the money to live it up in Osaka, especially if you are on vacation.
Grey, Grizzled, and Gaijin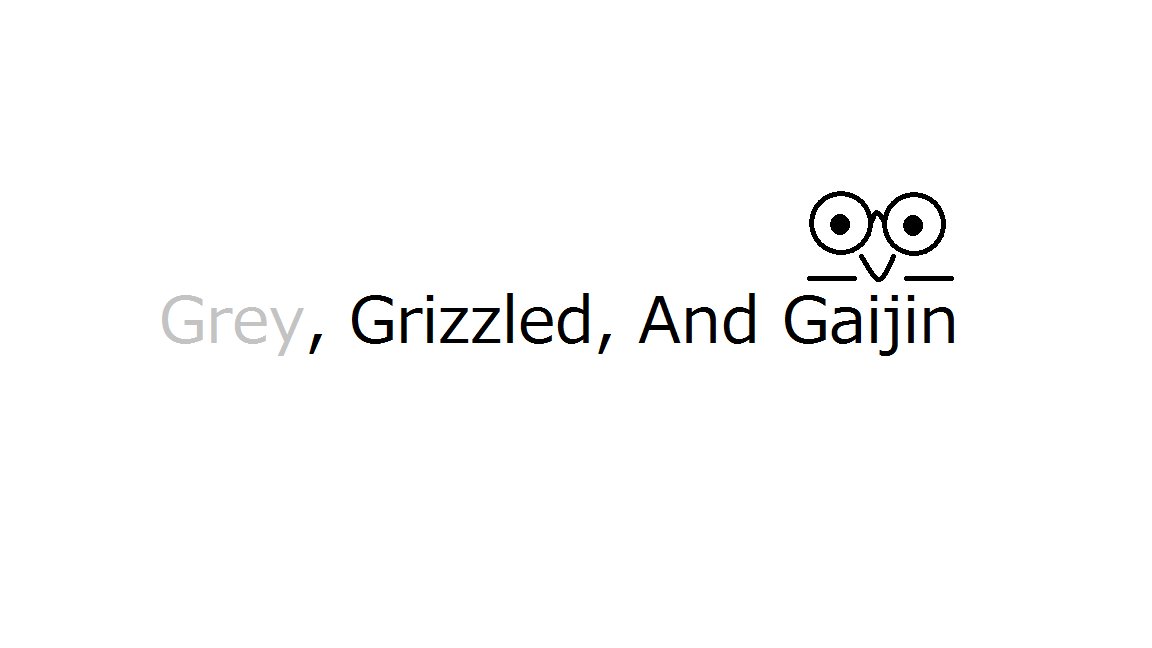 Got a Question for the Grey, Grizzled, And Gaijin Mailbag? Send it to: @craighoffman11 on Twitter!
 "Planning your day and living it worthily makes your day brighter."- Terry Mark