Craig note– The Grey, Grizzled, And Gaijin Think Tank is honored to yield this space today to feature a fellow foreigner. Today`s showcase is writer, blogger, and interviewer Ann Jie. She is a wonderfully talented writer. (Enjoy!)
A Little About Ann Jie`s Writing And Website (from Ann Jie)
My site is called Little Slices, and it's a lifestyle site that focuses on long-form interviews with people. I generally focus on people living in three countries – Japan, Singapore and Malaysia, as I used to live in Singapore and Malaysia. My goal is to narrow the culture divide and get different perspectives! Interviewing different people has made me realize that at the end of the day, all people want are the same things – to be happy, to enjoy the simple things of life, and to have a sense of accomplishment.
A Personal Message From Ann Jie
I am a Malaysian girl who's always dreamed of living in Tokyo, and she is currently living that dream! I've been blessed to meet tons of interesting people, and I was inspired to write about their stories because I find that people all over the world share a lot more similarities than they think.
Whether you're Japanese or American or Malaysian, our core feelings are always the same. It's just different cultures that shape different responses, along with different experiences in life. I think if we could all understand a little bit more about other people, and where they come from, it would really make the world a better place (as clichéd as that sounds).

Additional Links To Ann Jie`s Work
30 Life Lessons From A 30 Year Old (That's me!)
Ann Jie on Social Media
Ann Jie loves good conversations and hates small talk. She finds people fascinating and wonders why meanies exist. Ann loves writing violent, graphic short stories but finds horror movies too scary to watch. Follow Ann on Instagram @annjieslices or tweet her a slice of YOUR life at @annjieslices!
 —
Grey, Grizzled, and Gaijin Think Tank wants to feature you as the next special guest blogger! Please contact us at the link below! We are most eager to promote you and work! Kindness matters!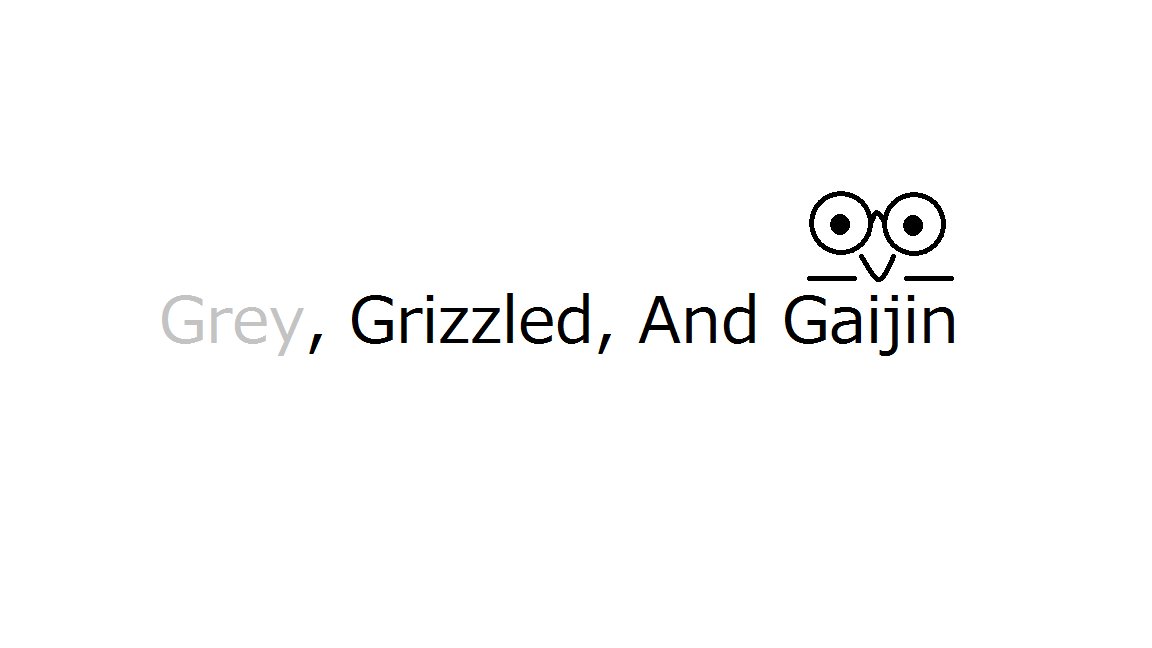 Got a Question for the Grey, Grizzled, And Gaijin Mailbag? Send it to: @craighoffman11 on Twitter!